A blockchain is a community of shared computers connected to the internet. The distributed ledger on the blockchain is maintained and updated with new transactions by every participant.
Computers throughout the network verify transactions. This setup doesn't require a central authority like in a traditional database, because all of its nodes work on verifying and agreeing on updates to the ledger from its various terminals.
A blockchain is made up of blocks. That store's transactional information. Each block links to the previous one and thus creates a chain of blocks recording all transactions that have occurred. For a block to be added to a blockchain, the following steps should happen:
A transaction must be agreed to by the distributed network of nodes
The transaction must be recorded in a block. This means that once the person has approved the transaction, it will store the dollar value, your digital signature, and their digital signature too.
This block needs to have a unique hash. This block also contains information on the most recent block that was added. After hashing, this block can be added to the blockchain.
After the block is added to the blockchain. The details of this transaction will be public and anyone within the network can look into this transaction information, such as who was the sender. Who is the receiver? When did the transaction happen? Who added this transaction to the block? etc. The data is verifiable and auditable but not editable.
A blockchain is a type of digital information. That is stored on a public database. A block cannot exist without one.
Blockchain Benefits
Transparency: With blockchain, all participants have access to the same information and share the same up-to-date database.
Even if a single record or block is changed. There is a log of previous versions. This ensures data accuracy and transparency on the decentralized blockchain, which wouldn't be evident on centralized databases.
Reduced transaction cost: Blockchains establish a linear and time-stamped sequence of all associated transactions, hence without the need to reconcile different databases. They also enforce data confidentiality and authenticity while still allowing for something to be witnessed by every network participant.
This can result in cost savings, a good thing for any business. The internet currently saves money by being cheaper than traditional networks. Similarly, blockchain could reduce the amount of money needed to make transactions.
It has the potential to become the authoritative record for all transactions. If it does, expect a radical shift in the economy and all new blockchain-based businesses.
Faster transaction settlements, decentralization, and user-controlled network: It has the potential to streamline and automate costly, complicated, and labor-intensive processes in the future. With blockchain, transactions can take place faster and easier than before.
Read More: Approaches to Buying Binance Coin
Reconciliation can be eliminated because of anyone. With access to the blockchain can see all transactions. This means faster clearing and settlements.
Efficiency, audibility, and traceability: More complexity in the supply chain can be challenging to follow and trace. But with a blockchain, it's possible to identify the origin of different items and where they are in the supply chain.
The use of blockchain technology allows for an audit trail that records where every step of material or good has been. This data is useful for verifying the authenticity and preventing fraud in supply lines.
Security:
One of the features of Bitcoin and other cryptocurrencies. What makes them so revolutionary is that they are decentralized. This means that no central authority controls the system and everyone can participate by spending electricity – a plentiful resource – on the blockchain.
As long as all participants agree on a block of transactions (which is encrypted) and on who will be listed as the owner of any given bitcoin-like currency. It has many advantages to offer that help prevent fraud.
For example, it can make supply-chain management more transparent, as well as create a safer financial system free of fraud. It also provides asset data protection, offers identity management with greater accuracy, and can help governments to provide better public welfare programs.
Worldwide adoption: The popularity of blockchain is only growing in this age of technology, and it has an enormous base of investors.
Automated operations: Private companies are using software to automate their operations and don't need to run any of them.
Open: It is open-source, and operations in the open-source community are its responsibility.
Distributed architecture: Blockchains are stored and maintained in each node of the network, making it a distributed system. If any one node goes down, you can still get data from nearby nodes. Blockchains are programmable using basic programming concepts.
Types Of Blockchain
Public Blockchain
A public blockchain is a type of cryptocurrency technology that not only lets you track transactions but see the connection between blocks. It gets more secure as more and more people get involved. with incentives being offered to those. who help secure the network.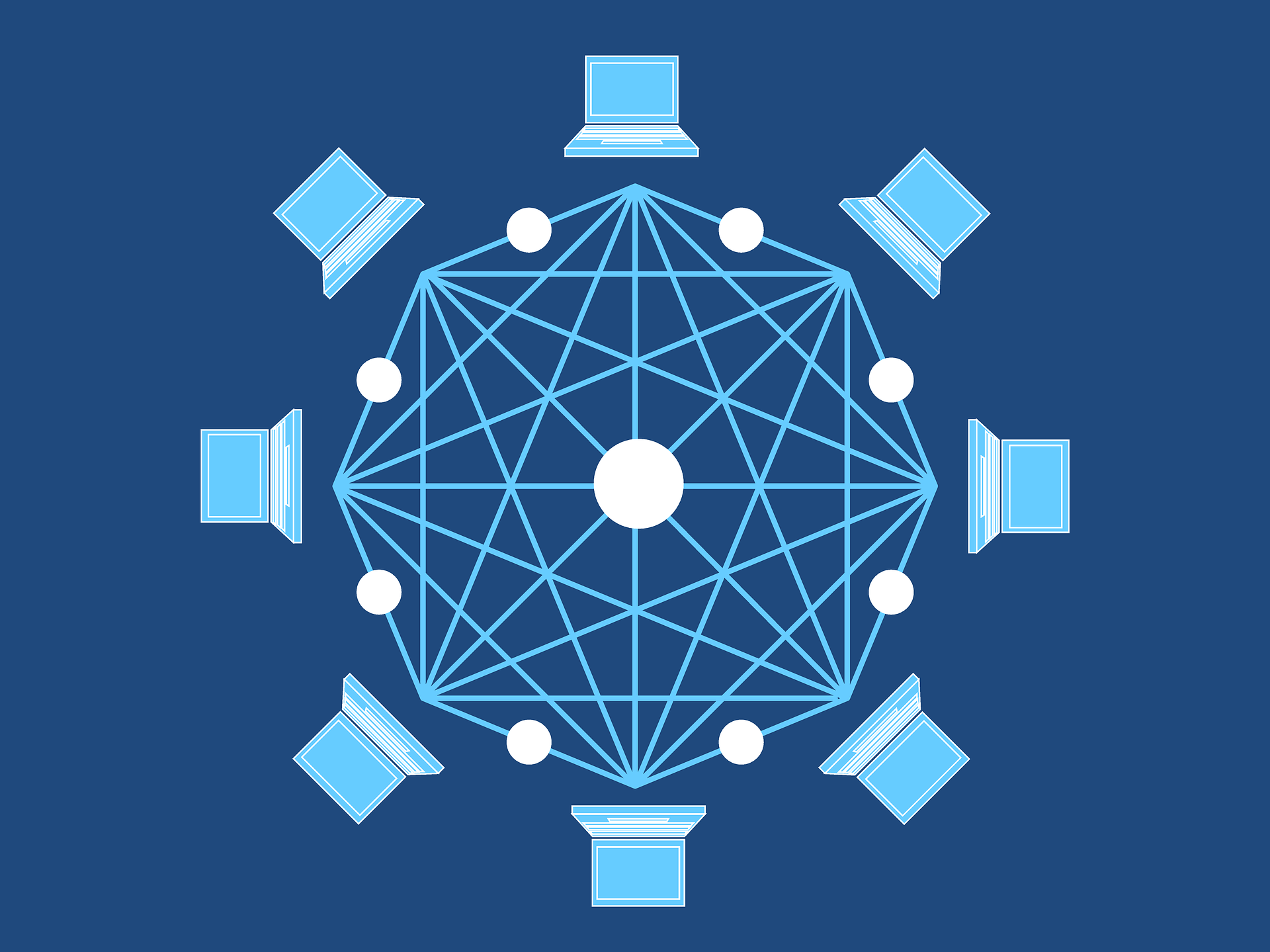 Bitcoin is one of the largest and most well-known public blockchains – it's like the internet, where you can join an open network to participate and everyone is encouraged to contribute new content or improve on existing ones.
Keeping your transactions public is one of the many benefits of using a public blockchain. Anyone in the network gets to see and verify what's happening, although there's only pseudo-anonymity so you can't hide your identity.
Private Blockchain
-A private blockchain is a blockchain technology that restricts access to its network. Parties involved in the creation of the network, as well as those granted access by the network creators, will have access to it.
The credit union is like an intranet that only gives power to a certain group of members. This is the same as how public blockchains work. The security behind the credit union is more secure. Then a public blockchain because all transactions are authorized by the small, closed group of users.
Some examples of a private blockchain are Quorum, JP Morgan has released a project called Corda which is a proprietary protocol based on Ethereum and co-developed by its members. It has been creating with the idea of helping organizations avoid information silos and preserve the confidentiality
Hyperledger is an open-source collaborative effort created to promote. The development of blockchain technologies. It is hosted by The Linux Foundation and has leaders from finance, banking, IoT, supply chains, and other industries.
Hybrid Blockchain
It-Not very common, but there are a few hybrid/consortium blockchains that connect a public blockchain with a private blockchain by limiting access.
-A hybrid blockchain combines the strengths of public and private blockchains, hosting nodes on both networks. Hybrid's blockchain solution offers flexibility and control over data privacy over a typically public ledger. This solution is a better fit for regulating enterprises and governments.
-These organizations also require faster transaction times, security, and audibility features that cannot always be provided by mass chains.
-Blockchains provide efficiency and privacy and still give you operational control. They are similar to having a council of elders that can make quick decisions.
-The chamber individuals have known believed elements and they can conclude who has perused admittance to the blockchain record. Consortium stages enjoy similar benefits as a private blockchain yet work under the initiative of a gathering rather than a solitary element. This stage is appropriate for a joint effort between associations.